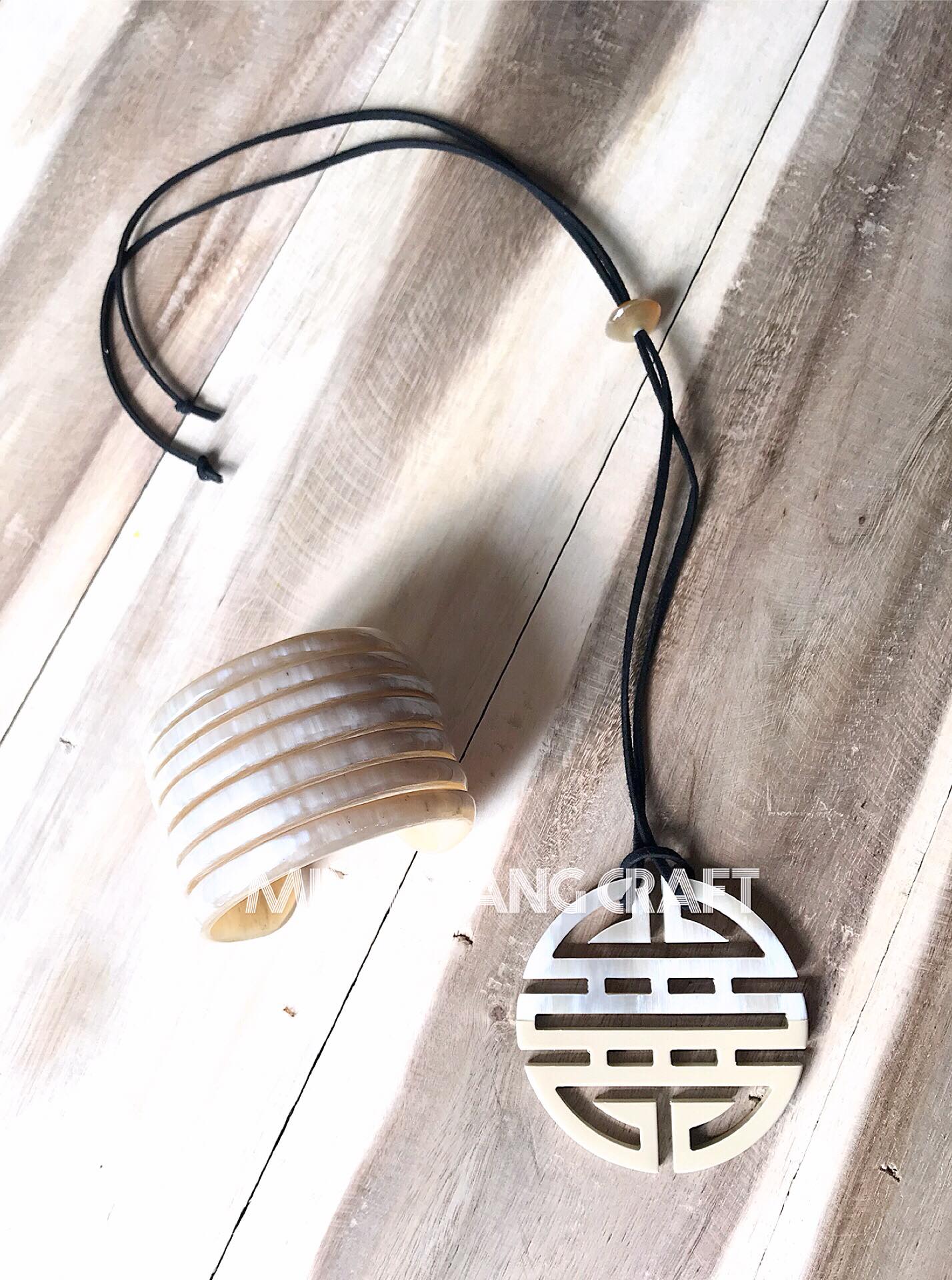 >
NAME: LONG-LIFE Collection
CODE: BHS05
Horn Jewelry Set: The beautiful Eco-friendly necklace is handmade 100% from natural buffalo horn.
Pendant: 01 piece
- Length: 7 cm.
- Diameter: 7cm x 7cm
- Thickness: 4mm
Bangle: 01 pair
- Width: 5.5cm
- "C" Style
- Size: 6,1cmto 7cm
- Slit: 2,5cm- 2,7cm
- Natural horn parts are finely finished, smooth. Each part of horn has its own color variations
which make it unique.
- Wholesale price: contact to email: minhgianghandicraftvn@gmail.com
hanni.le@minhgiangcraft.com
- Shipping: Free shipping in Europe.
- Shipping time: 02 weeks from Vietnam. And 4 work days in Europe
- Return address: you can return the items to our Paris office.
Thank you very much for your interest in our high quality natural horn products!
Happy shopping!
CONTACT US
to get the lastest catalogue